Details

Category: Available Locations
Published: Tuesday, 13 July 2010 14:39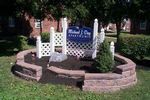 Built in 1959, the oldest of all of our complexes has the distinctive features of quality housing. Apartments include hardwood floors, large closets, and very large kitchens. These apartments have a basement with hook-ups for a washer and an electric dryer, and there is enough space left over for some storage. This complex has 90 units with 6 one bedroom apartments, 46 two bedroom apartments, 33 three bedroom apartments and 5 four bedroom apartments. The heat is supplied from a central boiler plant with each apartment having its own thermostat. The complex has new defrost free refrigerators, Hotpoint electric stoves and relatively new cabinets. Day tenants also have free wireless internet access. Michael J. Day is close to a bus route, minutes away from the grocery store and post office, and it is only a few blocks away from Watervliet Elementary School and Watervliet High School!