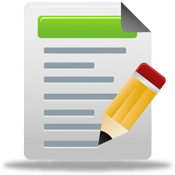 AVAILABILITY
Is there a waiting list?
Yes
, there is a waiting list and priority is given to residents of Watervliet, then former residents. The length all depends on your family size. The length of time varies so we would encourage you to submit an application as soon as possible. You will then receive a letter that states your name is on our list. Keep this letter, it verifies our receipt of your application. Each year we send out a letter asking if you still want your name on our list. You must respond back within the proper time. Tell us if you change your address or phone number. If you have any more questions or concerns regarding availabilty please
email us
.

All of our documents are in Adobe Acrobat (PDF) format unless otherwise specified. To view Adobe PDF documents you need to download and install the free Adobe Reader.
You can print out our 8 1/2"x14" application by using Acrobat Reader. This application is for the Michael J. Day, Abram Hilton, Daniel Quinn, Edwin Joslin, or the Hanratta Apartments. You can apply for Section 8 Rental Assistance program or the Van Rensselaer Village complexes.

Fill out the application. Once finished, please sign the areas that require a signature. Then, send the application through the mail to the Watervliet Housing Office at 2400 2nd Avenue Watervliet, NY 12189. WE DO NOT ACCEPT FAXED APPLICATIONS.


Sample Lease

Policies

Government and IRS Forms

Other